Full-stack IT solutions for Conference & events
PMS, POS and Conference &
Events, all in one platform
Helps you to make smart
and profitable decisions
The most comprehensive,
effective solutions for
full insight and flexibility

Guide. Deliver. Care.
We'll help you find the perfect IT solution for your Conference & events. Call us at +31 180 442 800, or leave us a message at sales@vanhessen.nl
Managing one of the most challenging departments in the hospitality business has never been easier
When working in Banquet sales and coordinating events, communication, organizing and planning is crucial. This specific line of business is very time consuming and all dots need to be connected to make any business or leisure event successful. The whole process, from beginning to end, must run seamlessly. From first contact, sales, mapping out all decisions, interdepartmental communications to aftersales. It all comes down to the smallest detail.
Why not make your guests wonder how you pulled that trick? With the Conference & Events solutions of Van Hessen it is practical and so much easier to reach your objectives. We make sure you have the best IT solution and service at your disposal.


Full view on sales activities within one platform
Treat yourself on the best possible planning and organizing tools
Maximize revenue and banquet sales
Overview and yield from one dashboard to optimize the use of space and resources
Keep track of your equipment inventory
Update the booking status and plan your sales activities accordingly
Be on top of your game with the Conference & Event solutions Van Hessen offers
Reaching operational excellence by streamlining the whole process
Enables you to be the perfect host
Have complete and clear information at your grasp
Be fully prepared and able to plan your operational performance
Quickly respond to unexpected, lastminute requests on the day itself
Manage your food cost and waste
Schedule staff accurately
Powerful interdepartmental communication
Go wild and get more out of your system with the additional possibilities, like:
Tailor-made offers and contracts per market segment
Take your system along on a tablet in sales appointments with the OPERA Cloud Sales & Events module
Have the opportunity to integrate with booking agents in the meeting & events market
Optimize your revenue management on banquet sales
Learn more about our Sales & Event solutions
Our Solutions:
OSEM – OPERA Sales & Event Management
- works with OPERA Cloud PMS
Sales & Catering management
- works with OPERA PMS
This is VAN HESSEN
Make your professional life easier with Van Hessen as your IT companion. We provide you with full-stack solutions, so you can focus on what matters most.
• We advise & GUIDE you towards the best solution for your business.
• We make IT work for your business & DELIVER excellent service.
• We provide you with swift and dedicated support & CARE Always.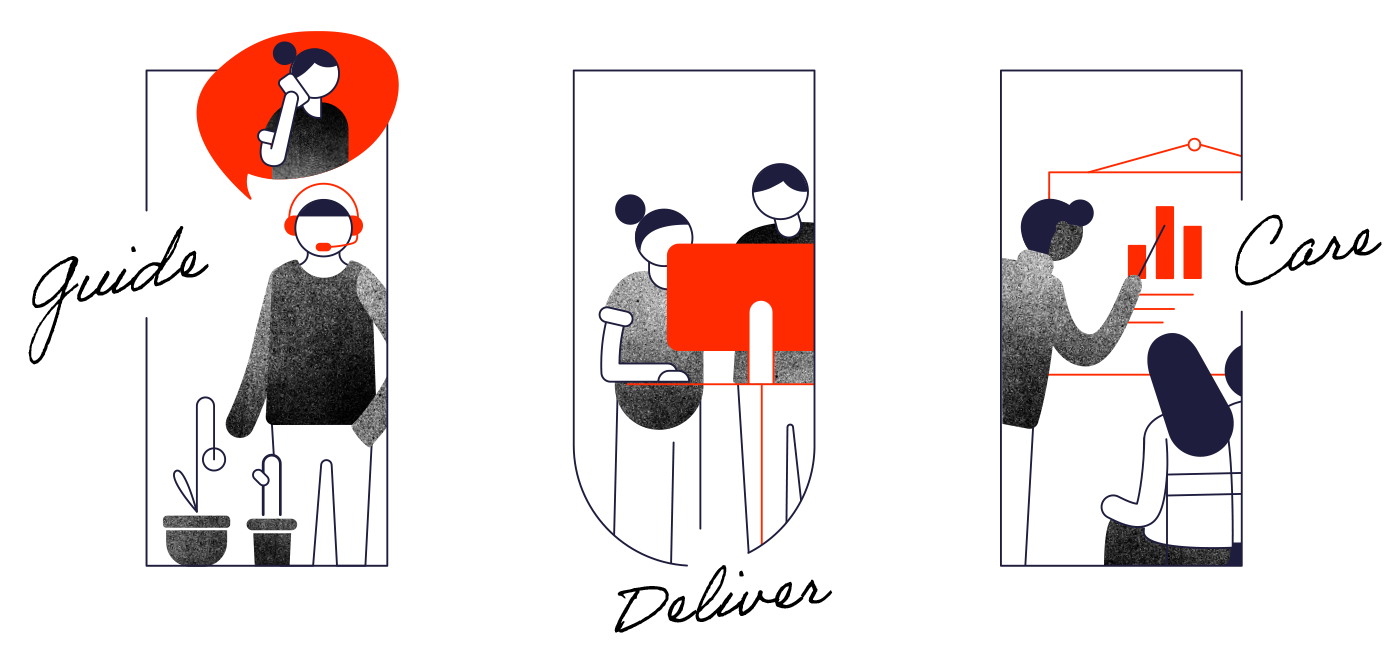 Not sure what Solution
best suits your needs?
Let's find out! Just contact us and we'll personally guide you through the MAZE of IT solutions.
How can we can help you?
Leave a message and we'll be in touch!