Take away & Delivery
Easy & speedy online ordering
Contactless delivery and pickup
Complete and durable POS solutions
One IT partner & dedicated support



Guide. Deliver. Care.
We'll help you find the perfect IT solution for your Take away & Delivery. Call us at +31 180 442 800, or leave us a message at sales@vanhessen.nl
Take away & delivery
Guests love to dine out. But let's be honest. They also want to eat delicious food comfortably at home. And when take away & delivery is your business, you have to catch the eye of these potential customers and persuade them that the best food to order or take away is yours.
Let them order your food directly from any device in just a few clicks. Having a smart POS solution to process all orders swiftly and effectively will maximize profits, while streamlining your business operations.
You can count on Van Hessen's expertise and IT knowledge to provide the best solutions for your needs.
Online ordering and delivery
by Oracle MICROS Simphony
Integrate online ordering and delivery with Simphony. Update your menu in the POS system and sync it with your ordering website, QR ordering or kiosk.
Maintain multiple menu databases from external parties with an API.
Automated menu synchronization
QR ordering from table or room
Your own web ordering page
Integrate with multiple delivery such as UberEats, TakeAway.com and Deliveroo
Perfect solutions for ghost kitchen operations
More about Simphony


Pickup & delivery webshop by Jamezz
In need of a webshop for your pick-up and delivery activities? This is easily set-up with Jamezz! Manage your delivery area and time frames through the online portal and send automated confirmations emails or text messages to your guests.
Also check out the great solutions for self-ordering via QR code, tablet or kiosk.
More about Jamezz
Webshop in your own corporate identity
Pick-up & delivery
Order management
Delivery costs and minimum amounts
Select delivery area
Confirmation by e-mail or text message
Fixed monthly rate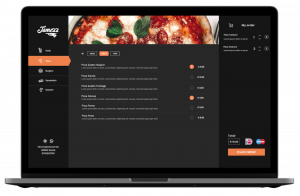 TouchTakeAway by ICRTouch
Your QR-code and online ordering solution.
Quick and easy self-ordering for table service, takeaway and home delivery. TouchTakeAway enables you to have your own website and not rely on third-party ordering sites that charge high commissions. TouchTakeAway is fully integrated with TouchPoint register and TouchOfficeWeb. This way orders are processed real-time and paid immediately online.
Fixed monthly fee
QR-code scanning
Any price changes automatically synchronize with your website
Online payment option via iDEAL
Lower staff costs and increase efficiency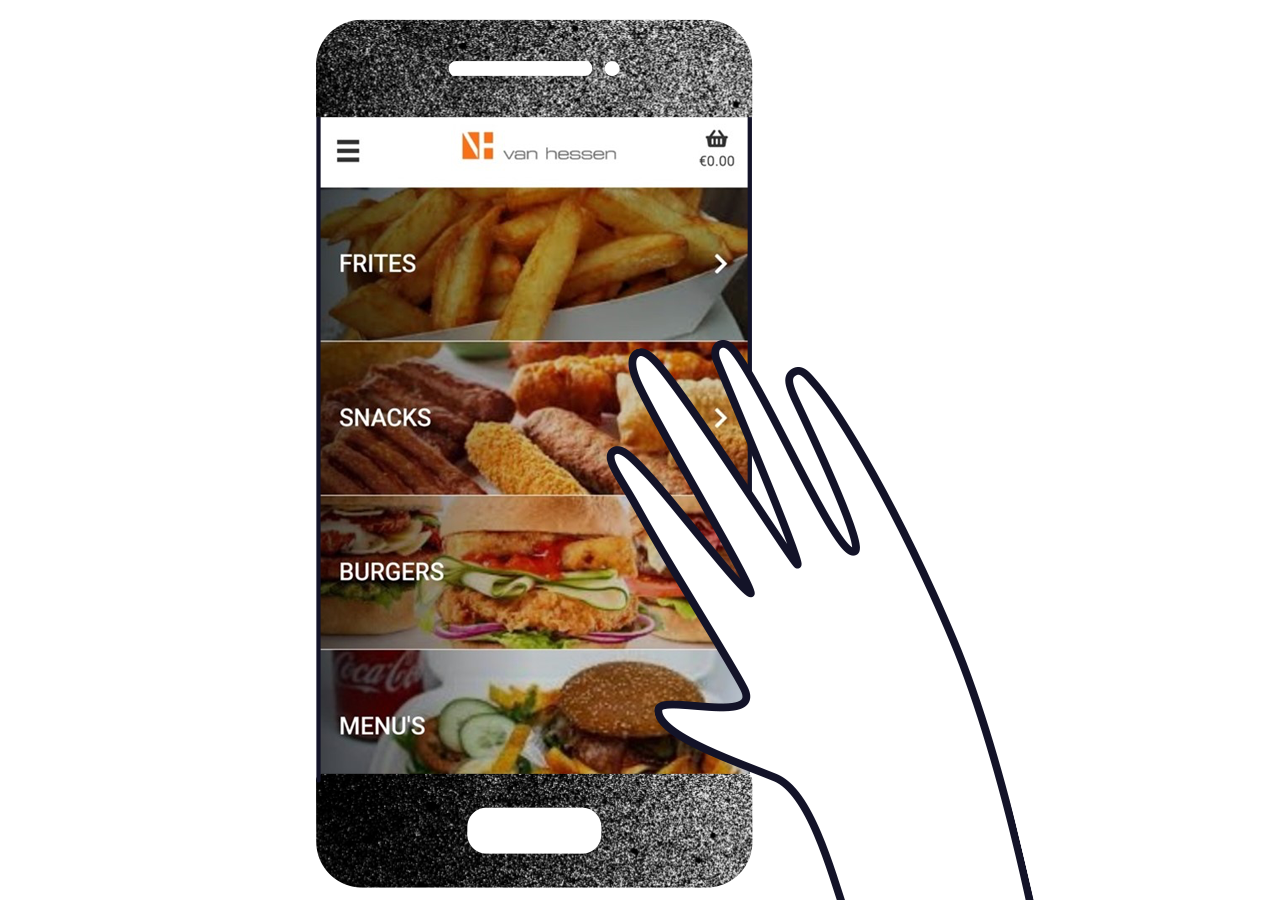 CollectionPoint by ICRTouch
Display guests' orders for pick up.
Show your guests that their order is pending or ready for pick-up. The status and average cooking time are displayed on screen to manage the guests' expectations.
More about ICRTouch
Easy to operate for your team
Clarity for your guests
Reduces queuing
Your team can concentrate on preparing orders
Manage order numbers via TouchPoint
Ideal for bars and (fast food) restaurants with take-out counters
Fully integrated with TouchPoint and TouchKitchen
Customize background design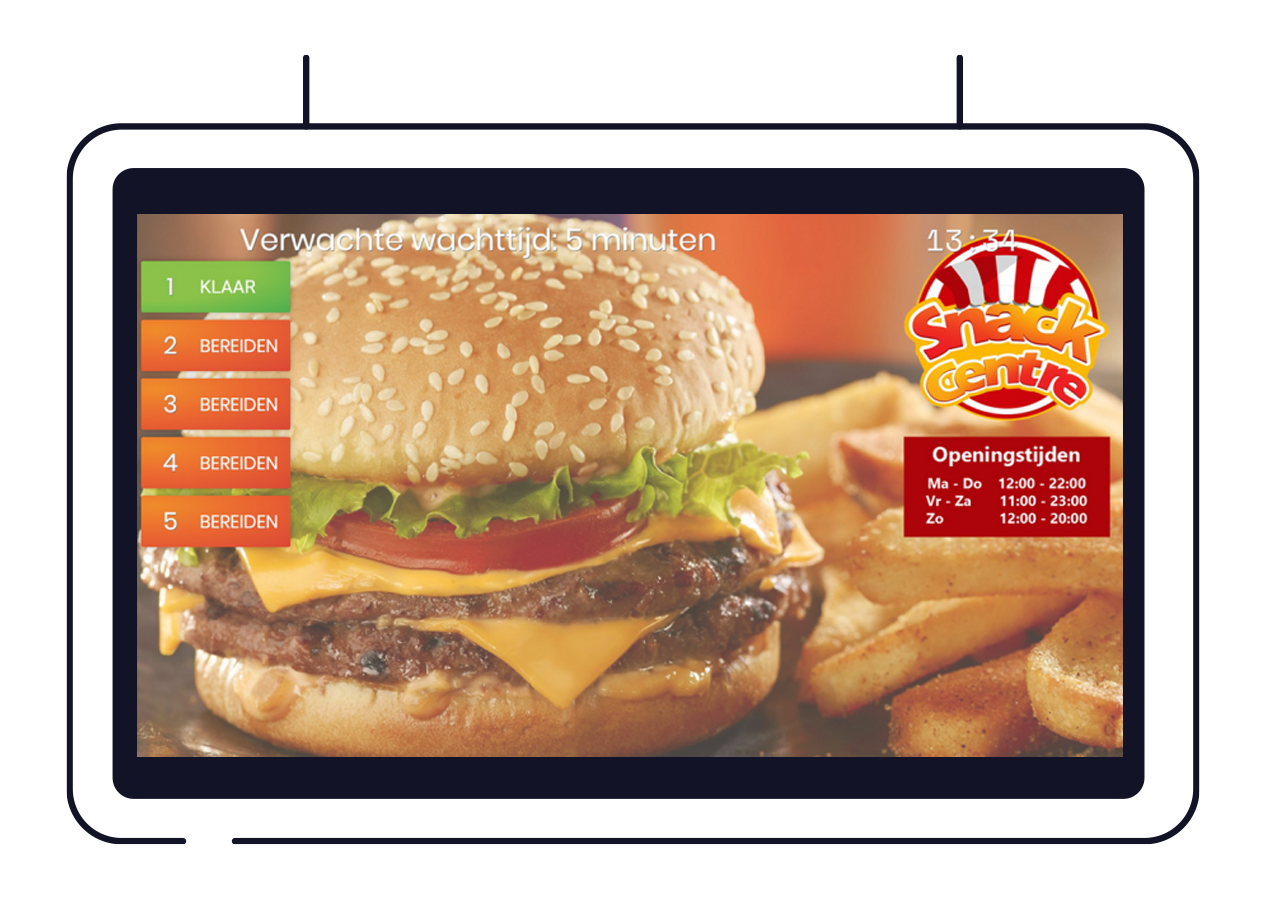 Not sure what Solution
best suits your needs?
Let's find out! Just contact us and we'll personally guide you through the MAZE of IT solutions.
More info? Contact us anytime!