Full-stack IT solutions for
Restaurant chains
All in 1 system! The most complete POS Solution
Overview of the different outlets or restaurants
Scaling your Food & Beverage business

Guide. Deliver. Care.
We'll help you find the perfect IT solution for your Restaurant chain. Call us at +31 180 442 800, or leave us a message at sales@vanhessen.nl
Top POS Solutions are the core of your operations
You have a restaurant concept and a brand that stands out. Or maybe multiple concepts under one corporate banner. In this type of organization, you need guests experiences to be consistent across all restaurants and Food & Beverage outlets. Operational procedures and methods are standardized. Core values are determined and the presentation and look & feel of your company are captured in a brand guide.
Managing multiple F&B businesses can be complex. You have to make smart decisions for your restaurants, while keeping a close eye on sales and staff performance.
It's great when your POS supplier knows exactly what you're up against and can deliver POS Solutions that stand out. But at Van Hessen it's not just the solutions we offer. We guide you through the maze of options, deliver exactly what you need and support you along the way.


Multi-property POS Solutions
Van Hessen offers POS Solutions that make managing the different Food & Beverage outlets or properties easy. So, you can get your team to perform at its best and deliver exceptional guest experiences.
Manage all your locations in one system
Monitor overall performance by the minute
Customizable reporting for multi-locations and different revenue centers
Automated menu synchronization
Easy and intuitive ordering, both on wired POS and mobile devices
Instant kitchen communications
The functionality of your POS is set up and calibrated per concept
POS units can have their own look & feel, matching every specific restaurant concept
Full overview of our POS Solutions
Our state-of-the-art Inventory Management Solutions.
The perfect tools to base your purchasing policy upon.
Stay in control of stock and material movements
Optimize profitability by controlling your food & beverage costs management
Base procurement on exact information
Full control of your inventory, flow of goods and cash flow situation
Our Inventory Solutions
This is VAN HESSEN
Make your professional life easier with Van Hessen as your IT companion. We provide you with full-stack solutions, so you can focus on what matters most.
• We advise & GUIDE you towards the best solution for your business.
• We make IT work for your business & DELIVER excellent service.
• We provide you with swift and dedicated support & CARE Always.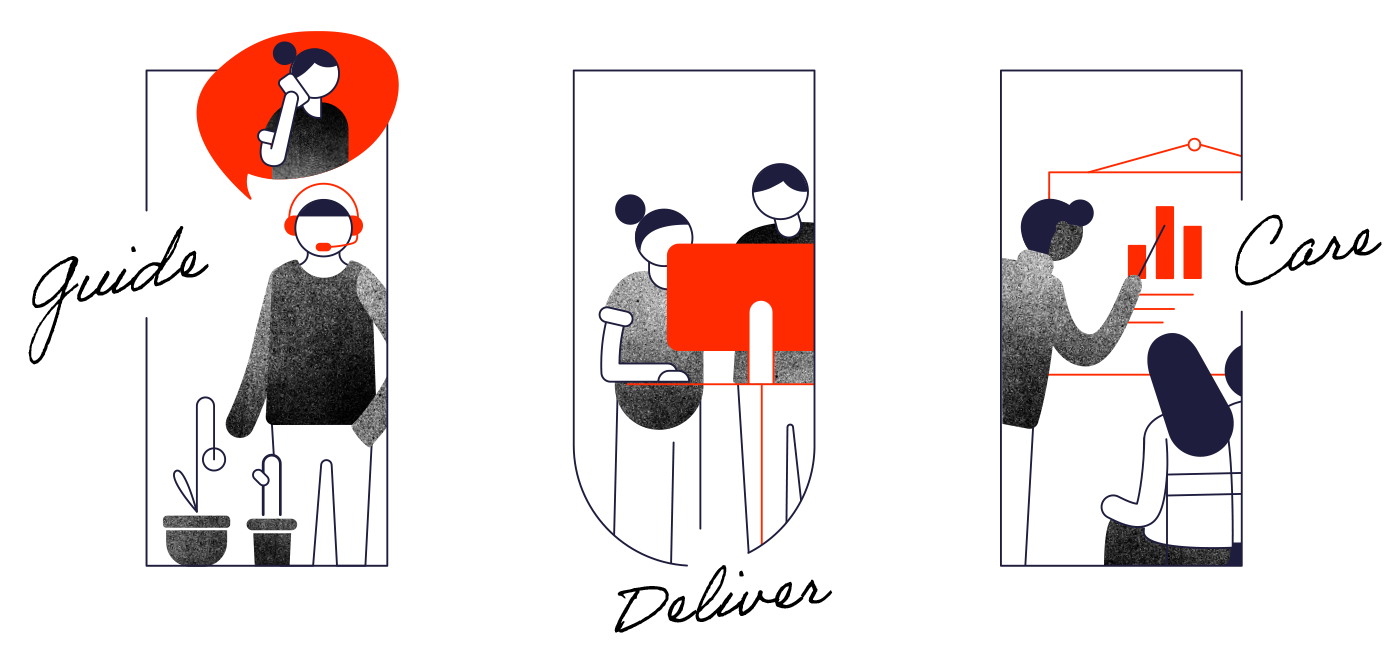 Van Hessen Care & Consult, we care about your success
In your line of business, stagnation means decline. You have to address challenges, seize new opportunities and watch the developments in the market, while pushing your business forward.
Every entrepreneur and general manager cares about their company and stakeholders. But the company's bottom-line, efficient and cost-effective operation is just as important.
The right IT-infrastructure and POS Solution contribute to reaching your business objectives. At Van Hessen we know your business and provide full-stack solutions and reliable advice.
Get in touch! Our account managers and consultants are the perfect conversation partners to lift your IT-environment to the next level.
We're looking forward to get acquainted!
Not sure what Solution
best suits your needs?
Let's find out! Just contact us and we'll personally guide you through the MAZE of IT solutions.
How can we can help you?
Leave a message and we'll be in touch!