Kitchen Management
Increase productivity

Provide better guest experiences

Improve meal quality

Reduce service delays

Accelerate table turnover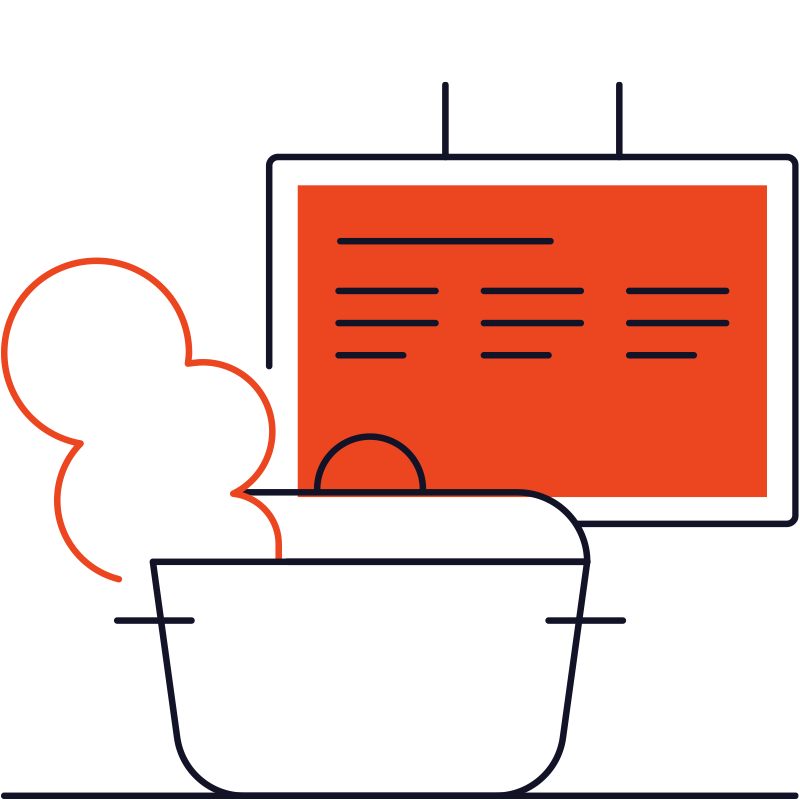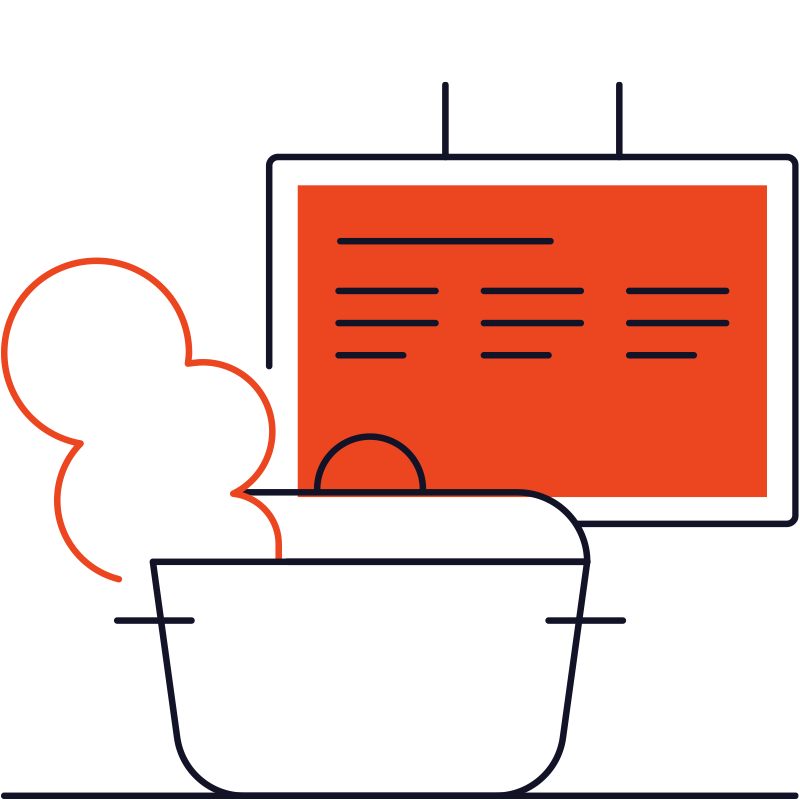 Guide. Deliver. Care.
We'll help you find the perfect IT solution for Kitchen Management. Call us at +31 180 442 800, or leave us a message at sales@vanhessen.nl
For excellent kitchen performance and first-class restaurant service
Running a professional kitchen operation can be challenging. You have to be well organized, work tidy and keep full focus while staying creative. And it all comes down to effective and good communication.
Our Kitchen Display Systems will make your life easier so you can keep up with the speed of service. It simplifies communication and work processes, increases kitchen efficiency, reduces errors and enhances food quality. So, you can be at your best when the heat is on!
It is mounted conveniently in your kitchen or food preparation area. The intuitive, graphical software displays food orders for preparation and monitors the timing of orders. Our Kitchen Display Systems provide real-time overview and feedback and includes management reporting.
Oracle MICROS Kitchen Display System (KDS)
Optimize kitchen workflows, food quality, and speed of service. Prioritize color coded orders and updates from your restaurant POS system, website, and mobile apps in real time. Use predefined cook timings to break down each order, prioritize preparation tasks, and automatically alert kitchen staff about ticket times that have exceeded your restaurant's standards.
Capture service times
Generate real-time reports on kitchen performance
Alert irregular preparation times
Touchscreen or standard LCD with bump bar
Article summary screen totalizes item prep requirements
About Simphony POS
ICRTouch Kitchen Display System (KDS)
Kitchen teams must be able to rely on prompt incoming ordering tickets, so they can fully focus on food preparation. Therefore, a clear overview is crucial for an efficient workflow in your kitchen.
Clear, legible kitchen screen
Recall orders or put order on hold
Working with colour marking for specifics
Drag order tickets to prioritize and set time clocks
Use kitchen screens only or combined with printer
Additional texting possible
About ICRTouch
Not sure what Solution
best suits your needs?
Let's find out! Just contact us and we'll personally guide you through the MAZE of IT solutions.
More info? Contact us anytime!