Oracle Hospitality OPERA PMS
Smart & comprehensive Property Management System
Solid & sound software
More than 4000 integrated solutions
Operational excellence by working with the most trusted PMS solution
OPERA is a full-stack solution for individual hotels, hotel collections and chain hotels. These hotels need their PMS to work profoundly. There is simply too much at stake. Managing the daily operations, meeting the guest's needs and optimizing revenues while providing accurate information to the management team. As a hotelier, you have to keep a lot of plates spinning.
It's great if you can rely on a system with such a proven track record. A PMS that has been developed throughout the years into a state-of-the-art IT solution for the hospitality industry. And which provides the ultimate user experience. Add to that the excellent support of Van Hessen and your goal to deliver the most memorable guest experience is within reach. But let's not talk about what you can expect of a proper PMS because OPERA does is all.
Some features that make OPERA stand out:
Multi property functionality
With multiple hotels in your portfolio the multi-property functionality of OPERA is the guide to success for your hotel chain or collection. Centralizing sales & reservations, consolidating reports and comparing results are just a few of the possibilities.
Configuration of additional hotels is easy and cost-efficient by simply copying the database.
Profile sharing
Cross selling between the properties
Centralisation of offices
Central reporting

Easy access to multiple locations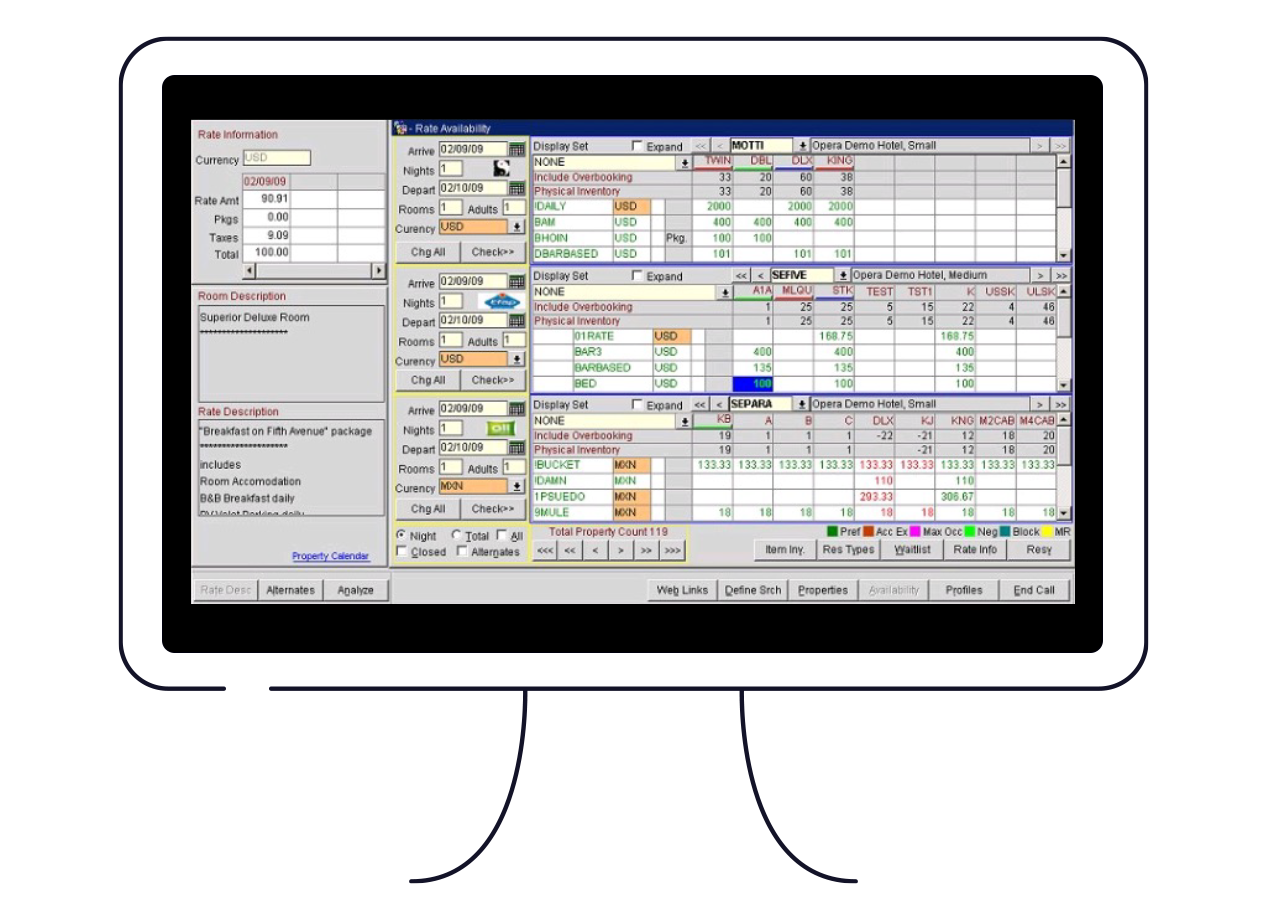 Dashboard
All vital information is easily accessible anytime via the OPERA dashboard. A quick overview is just one click away. Giving you a powerful tool to access and handle almost all activities, such as making and managing reservations or check in/out in a most efficient and speedy way.
Easy to use
Clear overview
Create your own dashboard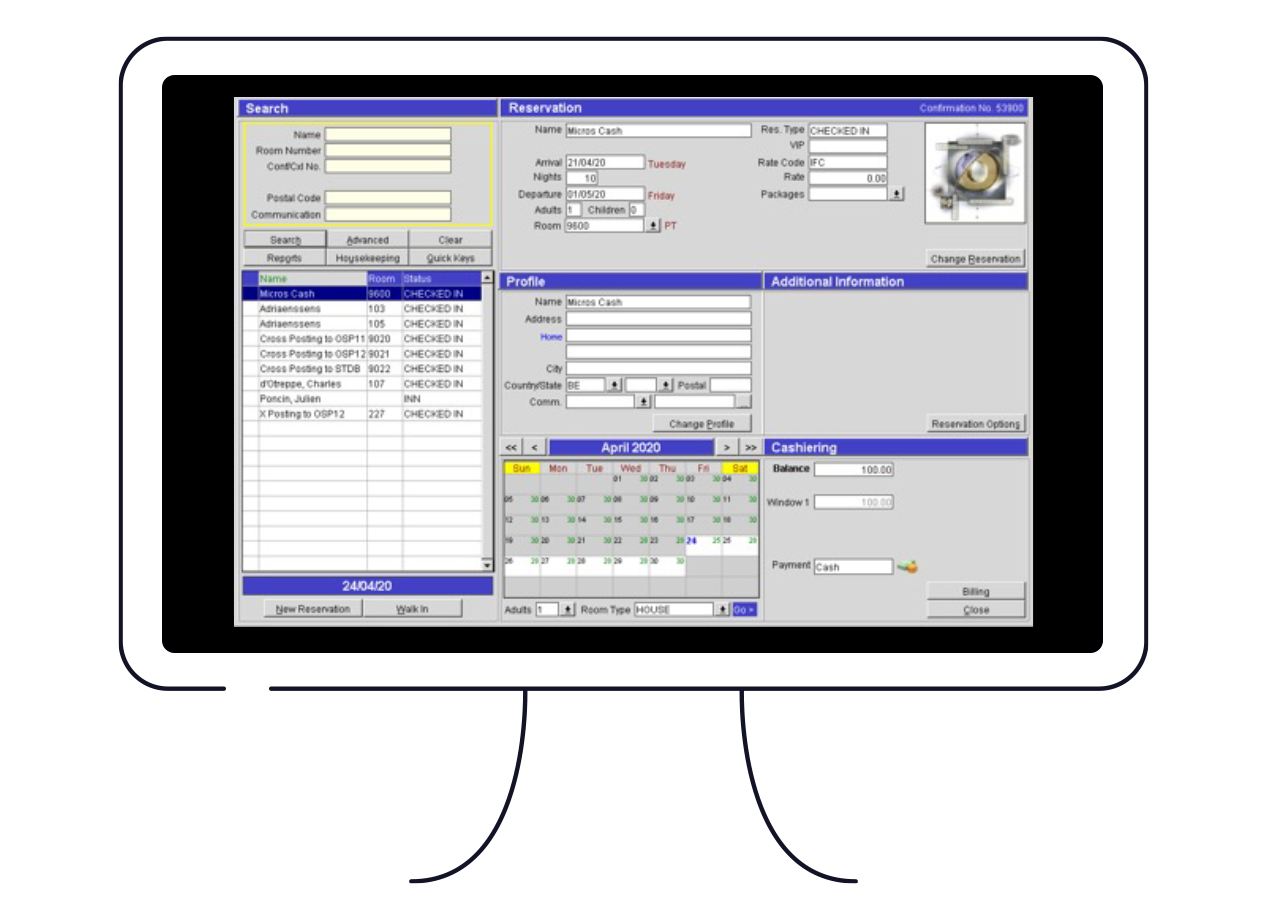 Detailed reporting
OPERA delivers a great number of predefined reports. They are a valuable tool for managing, consulting and analyzing all OPERA data. Most of the reports have extended parameters that can be used to obtain the requested information. You can export this information in different file formats.
Reporting à la carte with the OPERA Simple Reporting tool
Divided into clear customizable report groups
Advanced report scheduler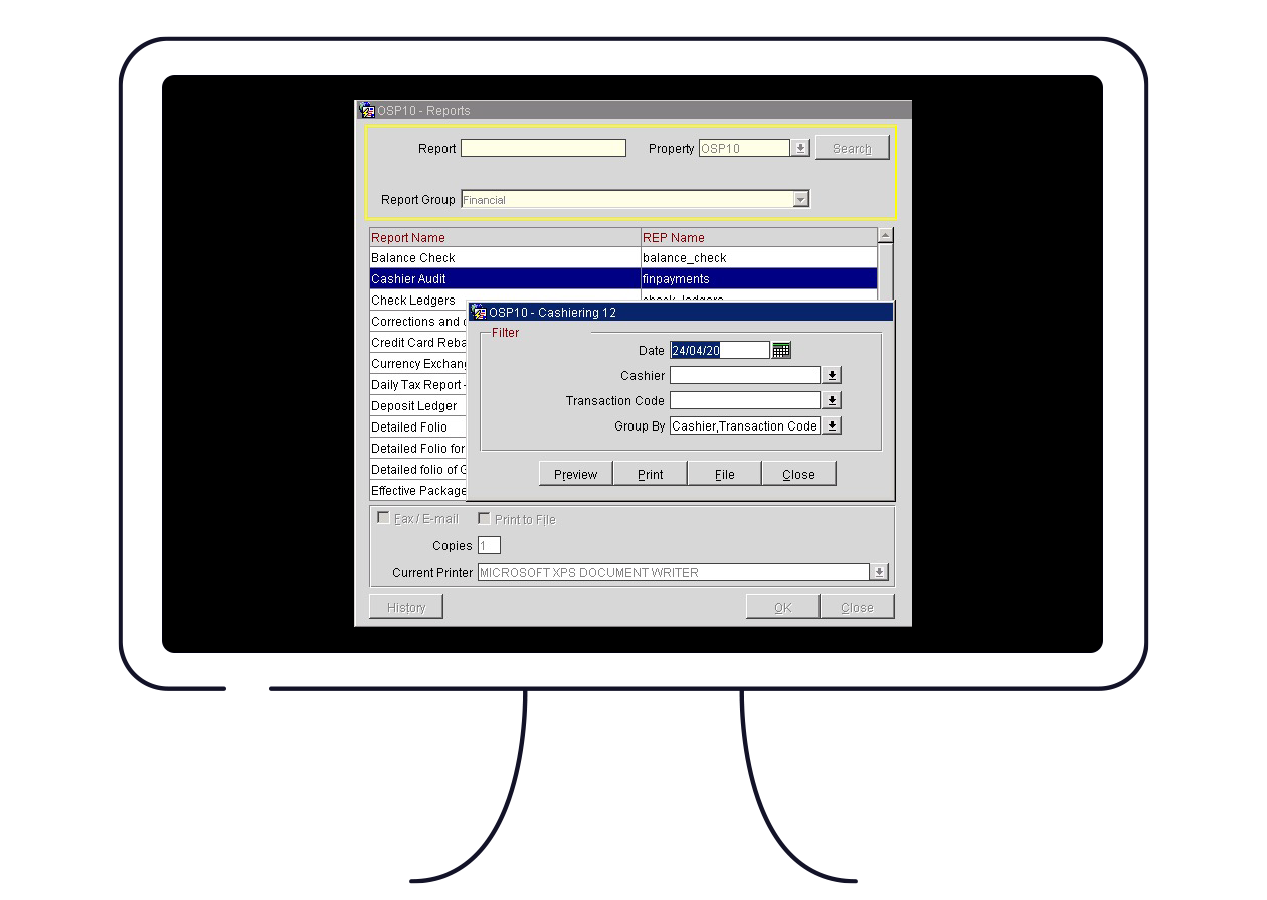 Elevate your business
The OPERA PMS is, and has been, the leading PMS in the world for many years. No wonder hotels use this sophisticated piece of software. It helps you manage your daily operations professionally, elevate your business objectives and provides you with the opportunity to boost guest experiences.
Easy integration of third party systems
A wide choice of certified connections is feasible. Exchange of data can be done via export tools, online and real-time. The possibilities are endless, from connecting to your accounting software, key card system, air conditioning or payment devices.
Seamless interface

Over 4000 certified connections

Connection to multiple systems in yield, accounting, distribution channels etc.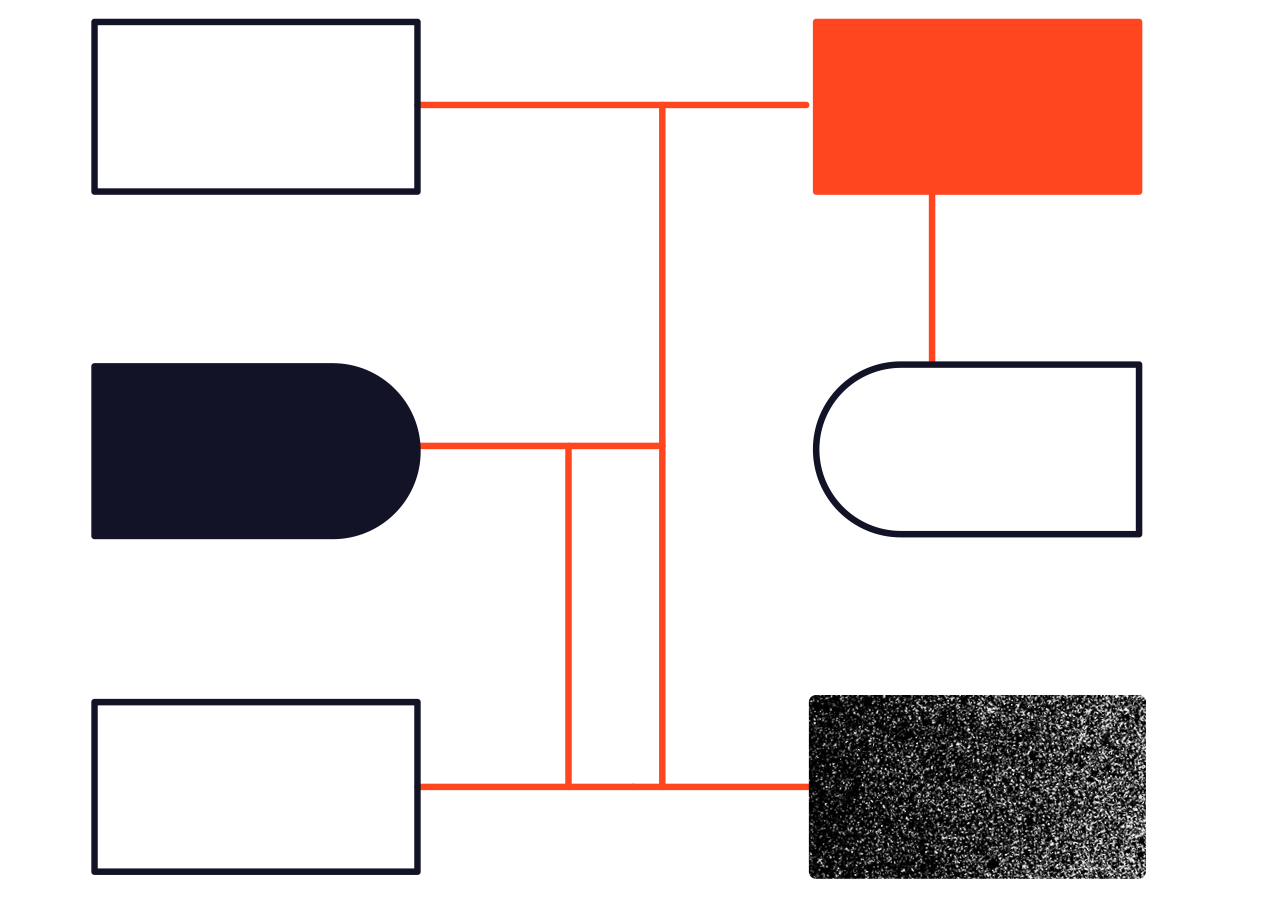 Extensive housekeeping possibilities
The OPERA housekeeping module offers a wide range of functionalities that are essential for your daily housekeeping operations. Extend the different menus or switch on or off your required functionalities, supporting your internal workflow. This will save time and effort and eventually help to improve the guest experience.
Manage your housekeeping day to day operation
Automatic generation of housekeeping task sheets
Multiple room status possible
Advanced facility management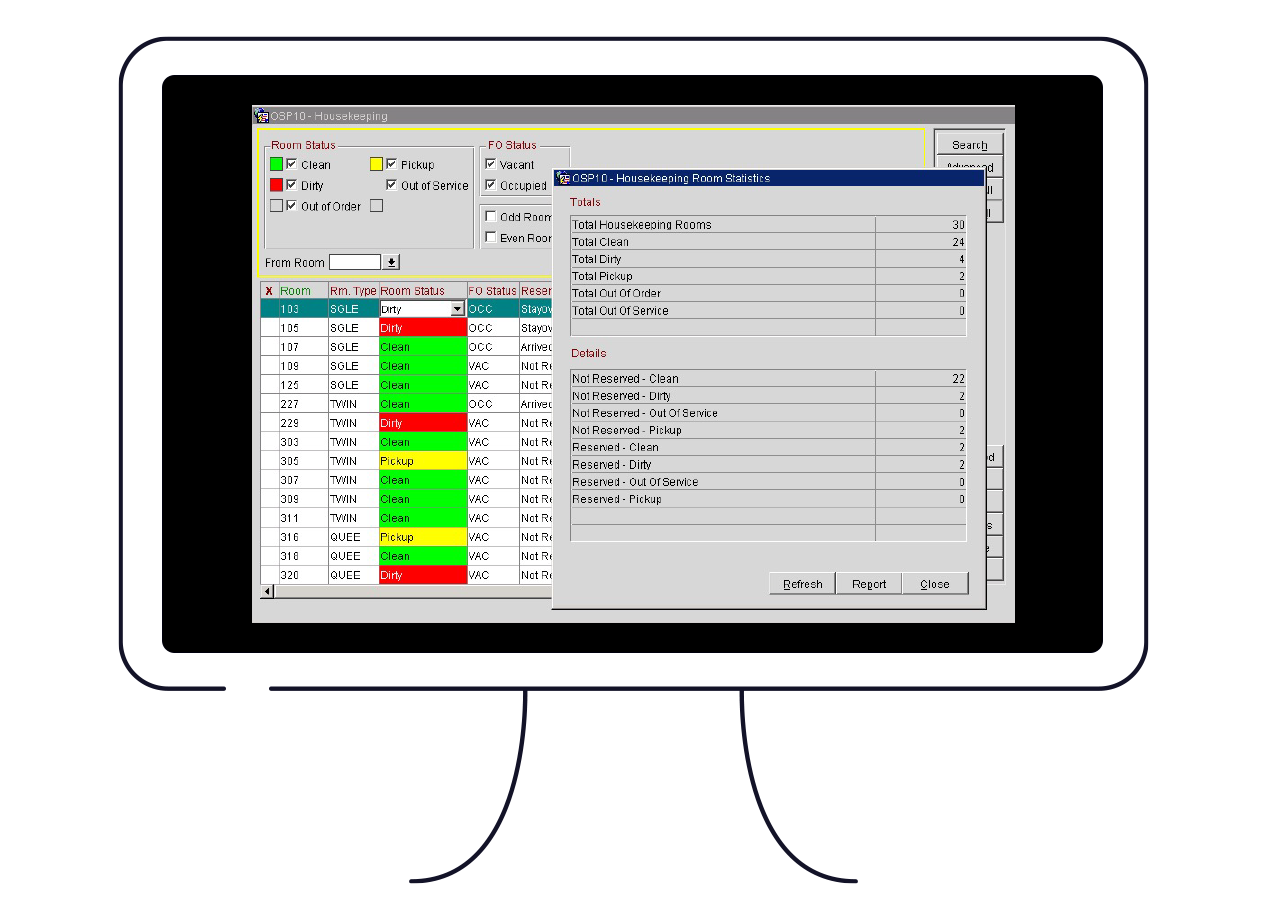 Sales & Catering Management
You can be confident that the OPERA Sales and Catering module makes your meeting and events department run efficiently. This module is seamlessly integrated with your Opera PMS software.
This module will help you optimize your workflow, from first contact to aftersales. Reminders and to do's can be fully automated. Planning, operations, internal communication, scheduling, maximizing your revenue and streamline your sales. This module does it all!
PMS and Sales & Catering in one database
Comprehensive statistics and forecasts
Managing your banqueting department has never been easier
Customizable offers, contracts and function sheets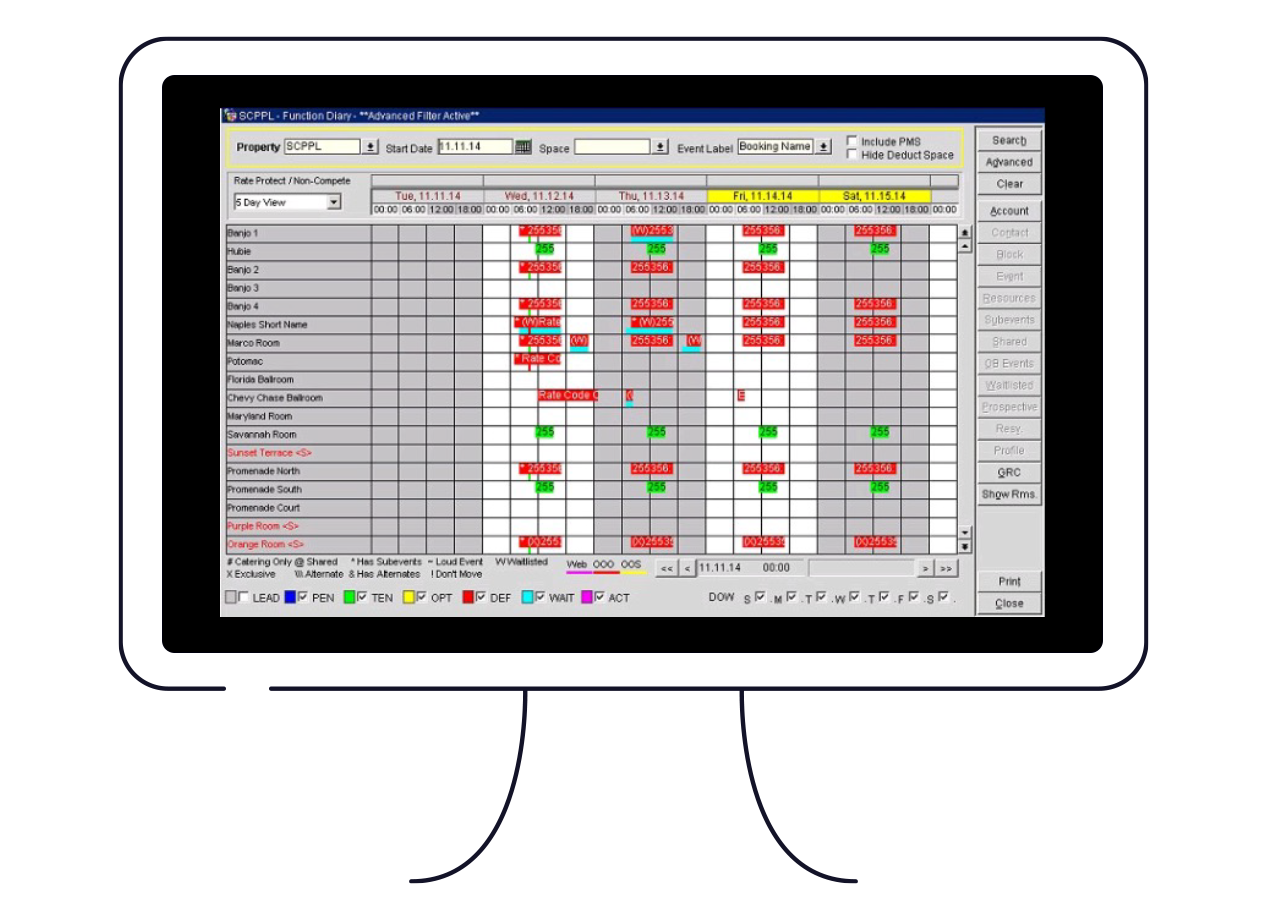 HOW CAN WE HELP?
Do you want a demo or more information about OPERA property management?
Let us know how we can help you. Contact us directly by telephone, or use the contact form to leave a message. We'll be in touch soon.
More info? Contact us anytime!