Hardware solutions for your POS system
Smart and stylish hardware

Works seamlessly with your POS

Sturdy and robust hardware for high impact environments

Guide. Deliver. Care.
We'll help you find the perfect IT solution for your Hardware needs. Call us at +31 180 442 800, or leave us a message at sales@vanhessen.nl
Let your POS system run smooth with superior hardware
Restaurants are tough on technology. From spills and drops to extreme temperature environments, you need a sturdy hardware solution. And one that is built to last and withstands the demands of day-to-day use.
The hardware Van Hessen provides has the processing power, capabilities and durability you need to operate at the speed of your business. Van Hessen provides you with only the best hardware solutions so you can run your F&B business efficiently.
Straight to the POS Solutions
Hardware for Oracle MICROS
POS Solutions
Get most out of your Simphony POS system
Oracle MICROS Workstation 6

Oracle MICROS Workstation 3

Oracle MICROS Workstation 8

Oracle MICROS Tablet 721P

FEC PP-9735W Workstation

ELO M50 Handheld

Qiox self-service kiosk

Kitchen Display Systems
Detailed information on this hardware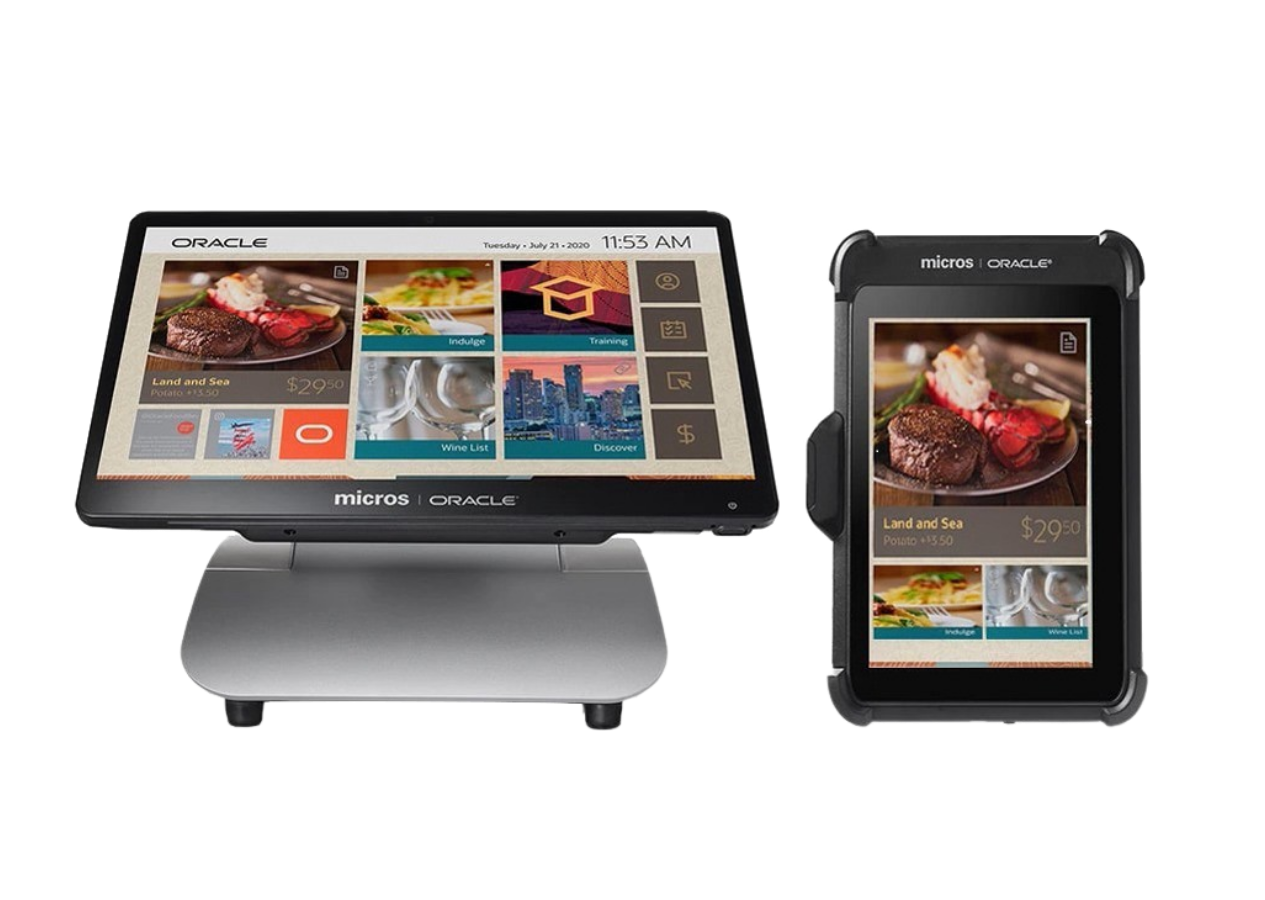 Hardware for ICRTouch
POS Solutions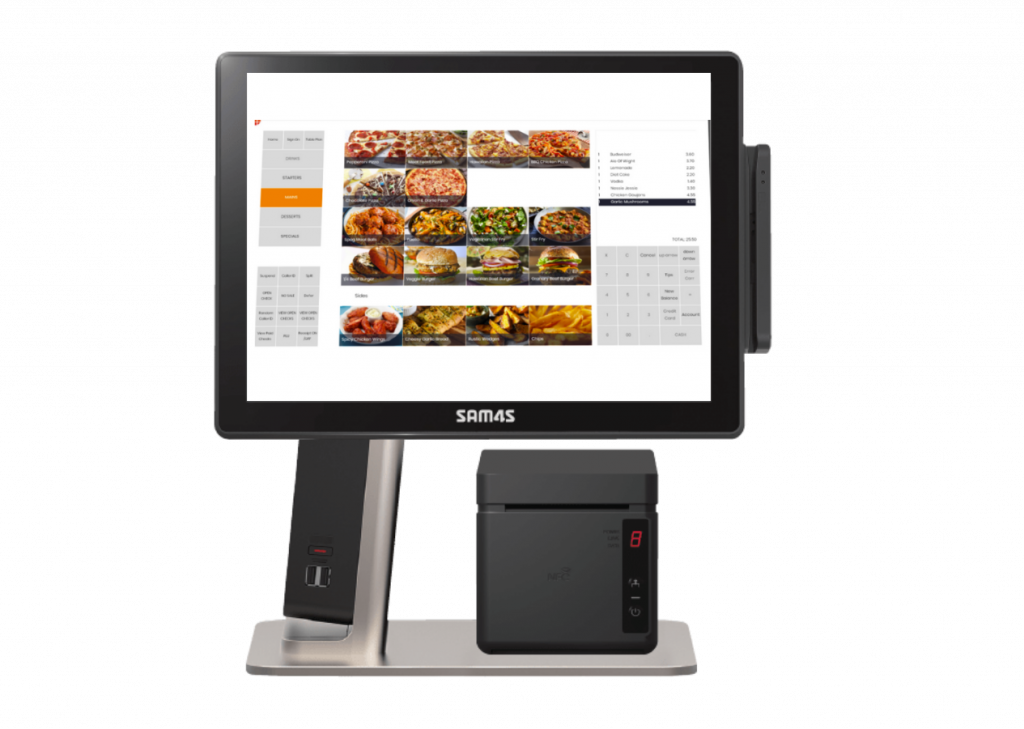 Hardware for QUORiON
POS Solutions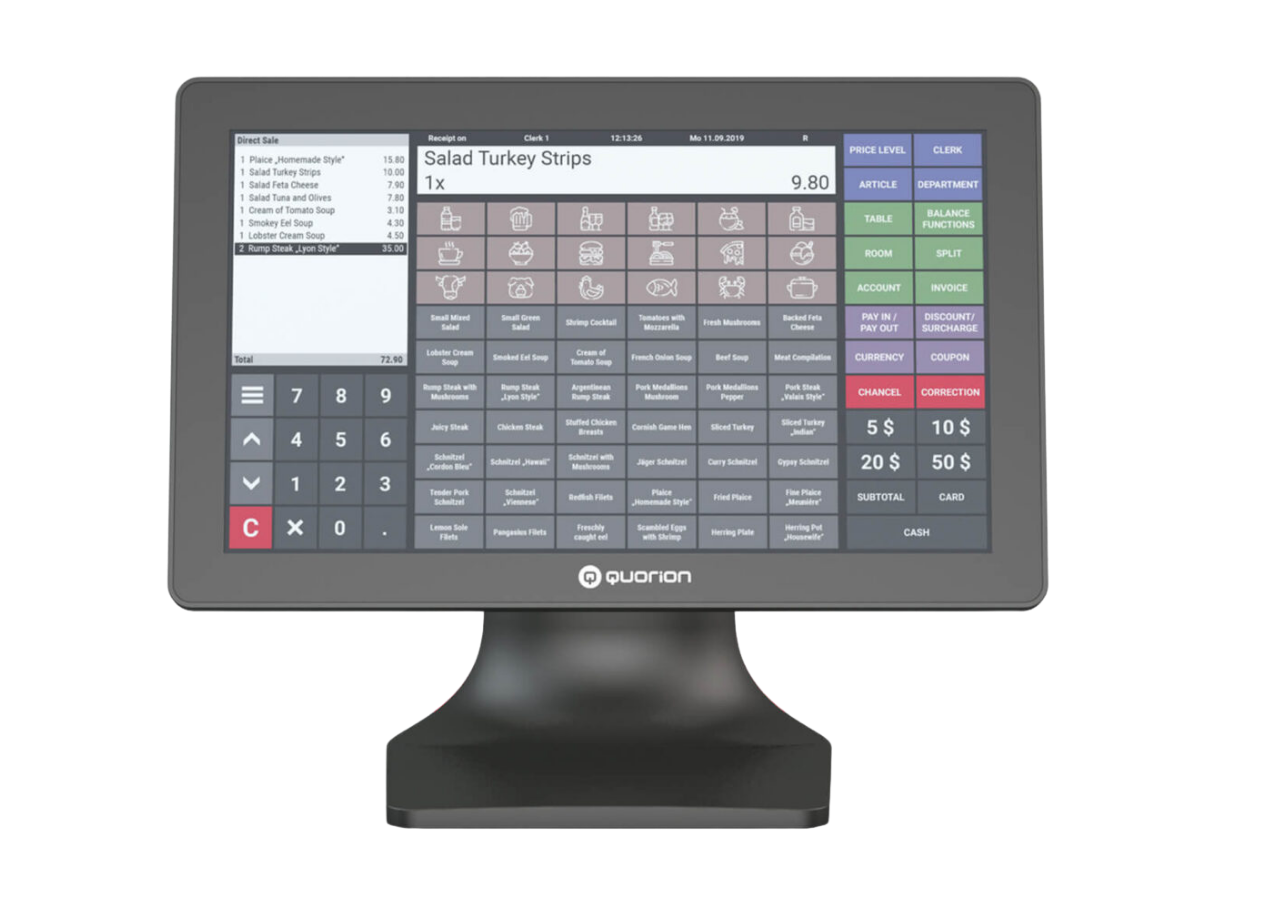 Simphony: Oracle MICROS Simphony is the most premium cloud hospitality management solution. It provides you with the best point-of-sale (POS) and back-office functionalities to support your Restaurant or F&B operation. With Simphony and our Van Hessen support you always stay one step ahead of your competition.
Discover Simphony
ICRTouch: The ICRTouch POS system is fully designed to meet your wishes. It's an easy to use, intuitive system that enables your team to work focussed and efficiently. This all-in-one solution with extensive possibilities and functionalities ensures that ICRTouch is always tailored to your working methods.
Discover ICRTouch
QUORiON: QUORiON is a flexible and stable POS system you can count on. The INViCTUS is an Android based POS system which comes with pre-installed software, large touchscreen, stylish design and extensive functionalities. With the simple and easy installable QOrder App, it is possible to send orders straight from the table to your kitchen.
Discover QUORiON
Not sure what Solution
best suits your needs?
Let's find out! Just contact us and we'll personally guide you through the MAZE of IT solutions.
More info? Contact us anytime!