Inventory Management Solutions
Manage inventory and materials efficiently
Optimize profitability by controlling food & beverage costs and flow of goods
Base your purchasing policy on exact information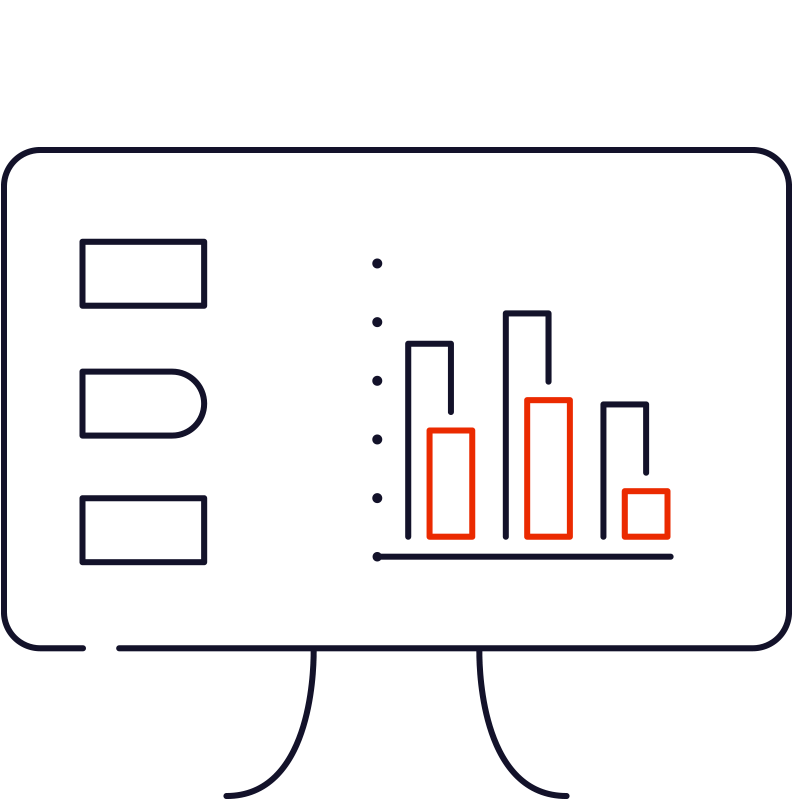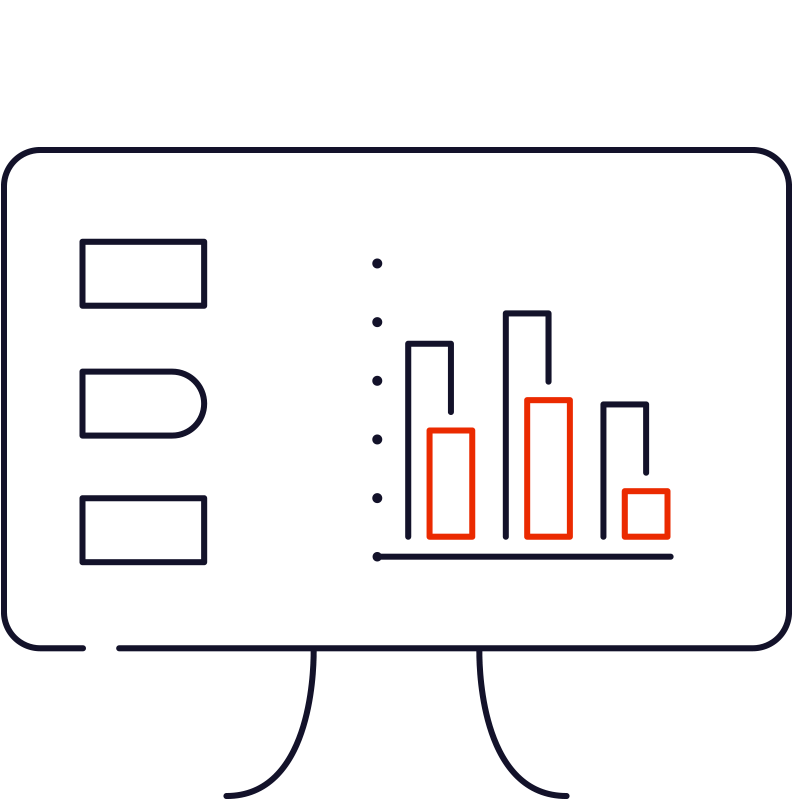 Guide. Deliver. Care.
We'll help you find the perfect IT solution for your Inventory Management. Call us at +31 180 442 800, or leave us a message at sales@vanhessen.nl
Always in control of your inventory and cash flow situation

Our Inventory Management modules are a great addition to your POS system and fully customized to meet the requirements of the hospitality industry. These comprehensive procurement systems help you manage your stock by registering all incoming and outgoing goods. It has a broad functionality and makes it easy to place orders online and send them directly to the suppliers.
The solutions manage all property inventory, providing essential information on cost of sales, revenue, stock on hand, order proposals and stocking requirements. Bringing efficiency to your daily workflow and enabling you to keep a close eye on food cost management.
These systems fit any type of operation, regardless of size or complexity.
Oracle Inventory Management Software
Immediate insight on transactions, revenues versus costs of goods

Completely integrated with your Simphony POS reports
Fully cloud-based
Web browser user-interface
No hardware investment needed
For single- and multi-property organizations
Oracle 

Materials Control Software
Daily insights on your transactions and costs of goods

Managing your non-food and material purchases as well as F&B items

Ideal solution for hotel inventory management

Server based

For single property solution
What makes these Inventory Management Solutions stand out?
Ordering module
Order your goods directly at the supplier
Choose the best price available in the market by automatically checking the bids from multiple suppliers
Notifications when quantities are higher or lower than normal
Automatic order proposals using available and maximum stock levels
Receiving module
Receive orders of goods automatically in your inventory

Return goods functionality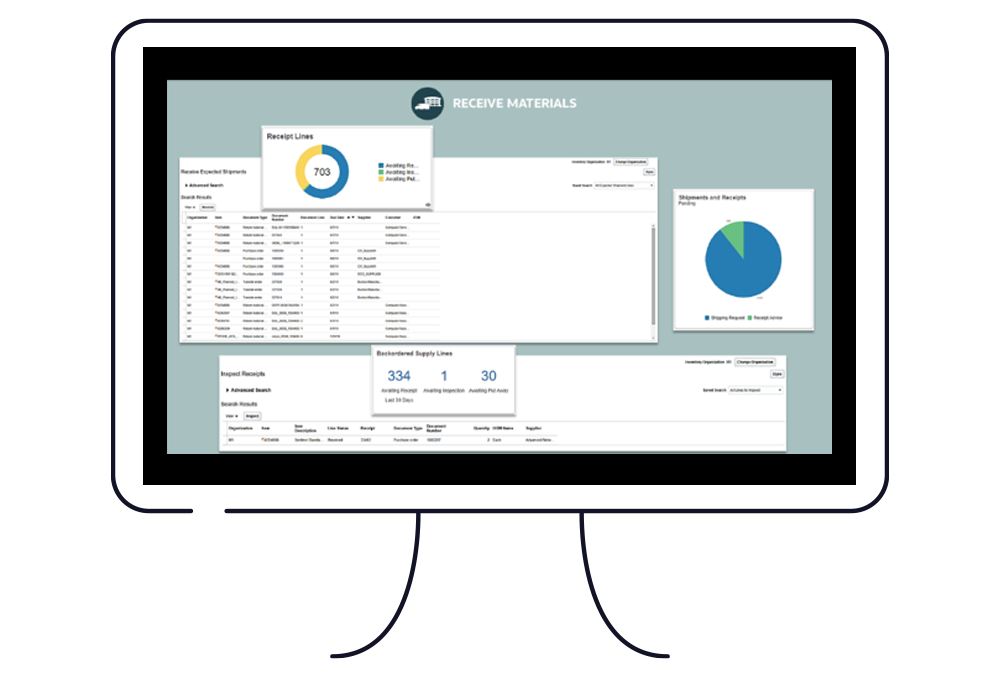 Inventory taking
Partly or full inventory taking
Inventory taking per store
Easy stock counting with an optional mobile device
Clear variance reporting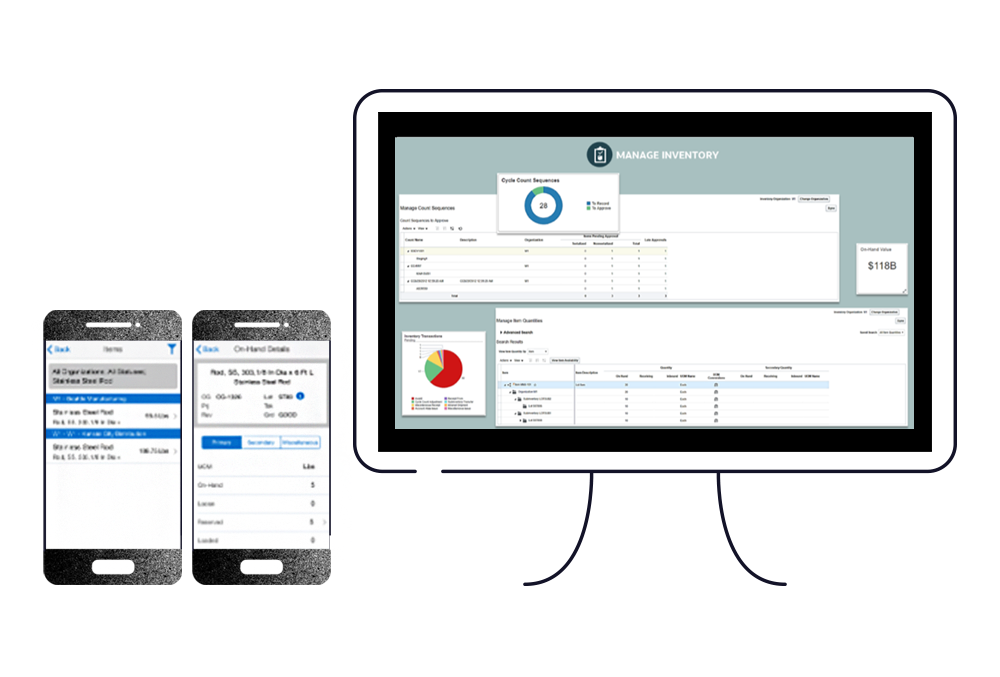 Menu, recipe & allergen management
By linking POS sales items with recipes in your Inventory Management System, your stock will be automatically updated with every item sold. It's an easy and effective way to control your costs, monitor your inventory balances and material movements. While having a full grip on your bottom line.
Gain better insight into product costs, margins and 

waste

Food cost calculation per single dish, automatically taken from stock after sale from your POS system

Nutrient and allergen information available per item and recipe
Enhanced reporting         
Advanced reporting module
Compare actual versus forecasted costs
Analyze sales trends
Track all data to identify ways to reduce costs
Export to Excel or PDF
Integration
Automated ordering via B2B-interface
Convert packing slips of received goods into invoices and export them directly into your accounting system
| Compare Van Hessens' Inventory Solutions | Inventory Management software | Materials Control software |
| --- | --- | --- |
| Cloud | ✓ | |
| On premise | | ✓ |
| Cloud reporting | ✓ | |
| Multi-lingual | ✓ | ✓ |
| Multi-property | ✓ | ✓ |
| Mobile stock taking | ✓ | ✓ |
| E-learning | ✓ | |
| Accounting interface | ✓ | ✓ |
| Datawarehouse interface | ✓ | |
| B2B order integration | ✓ | ✓ |
| Available for Simphony POS | ✓ | ✓ |
Our inventory management systems are available on:
Simphony: Oracle MICROS Simphony is undoubtedly the most premium cloud hospitality management solution. It provides you with the best point-of-sale (POS) and back-office functionalities to support any kind of Restaurant or F&B operation. With Simphony and the Van Hessen support you always stay one step ahead of your competition.
Discover Simphony
Not sure what Solution
best suits your needs?
Let's find out! Just contact us and we'll personally guide you through the MAZE of IT solutions.
More info? Contact us anytime!